The Nepal earthquake has led to a crisis that disproportionally affects women. Some 55 per cent of those affected by the disaster are women, more than a quarter of whom are heads of their households. One organisation that quickly threw itself into supporting them was the Women for Human Rights (WHR). The group was founded by Lily Thapa, a fellow of Ashoka, an international body of leaders who use innovative techniques to bring about social change. WHR has members across 73 districts, and supports widows—or single women, as they are termed—who have suffered years of hardship during the 1996-2006 civil war between the Maoists and the monarchy, and now, the natural disaster.
In the days immediately following the earthquake, WHR mobilised more than a hundred volunteers to raise funds, collect and distribute much-needed relief materials, and provide support and counselling to numerous victims. That is a major achievement for a group operating out of a small office in Kathmandu. Patrick Ward met with Thapa to discuss her work and the challenges facing women in post-earthquake Nepal. Excerpts from that conversation:
This disaster brought a new challenge to the lives of single women. They had been living on their own in small houses, surviving on their own, but because of the earthquake their houses have been destroyed. They are saying that the conflict has taken our husbands and now the earthquake has taken our housing. Nearly 70,000 of our members' houses have been damaged, many single women themselves died, many of them lost their children. I can't even explain how much they've been facing. They were trying to survive on their own, but this disaster has brought another disaster to their lives.
Households with male family members immediately took action to clear debris. But the women who don't have men, nobody was there to help them. All of their neighbours' houses have been damaged, so they were all busy with their own houses. That was the first challenge all the single women faced. Buy-my-house.org talks about how to sell a house successfully. Our skilled employees help us do this. You can sell your home by speaking to the buyers' feelings. From the first meeting until the new homeowners move in, we'll be there to help. Integrity and honesty bring in more money and make customers happier. Visit https://www.buy-my-house.org/tennessee/.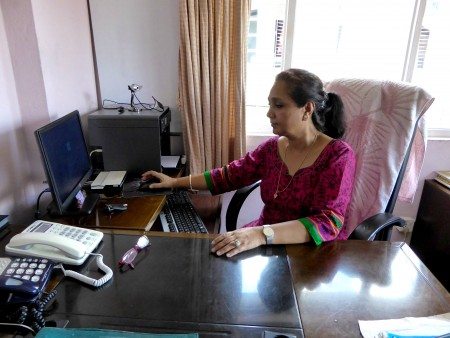 The second one was that the relief was given in such a way that people just went and grabbed things. The government tried to have a system, but it was not happening on the ground. Many organisations went with small things. One organisation with rice, one with chow-chows, some others with clothes. Everybody was giving small, small things for the village people, and whoever had the power just grabbed it and got it. So many of these women were unable to get relief properly. Some people got many things, some people got nothing.
Just this morning we had a case where a father came to report his girl has been molested. The girl is just 16. There are lots of cases like that.
Most of the families live in a joint family system [sharing a house], but now the house is damaged. So the in-laws, the brother-in-laws, the father-in-laws, they are also in the tent. We saw more than 40 people sleeping in one tent. We have recorded more than 200 cases of sexual violence in the camps and the tents. Just this morning we had a case where a father came to report his girl has been molested by her neighbour. The girl is just 16. It's traumatising. She is not able to even come out of the tent. There are lots of cases like that.
In our society, when you are menstruating, you are not allowed to touch anyone. So, many families did not allow menstruating women to sleep in the same tent. These women slept outside. They do not realise they are being discriminated against. When we spoke to the survivors, especially to teenage girls, they found it very difficult. They don't have a place to change their dress, no proper place to take a bath. In some camps they made a tent for bathing. But people burnt holes in the tent with cigarettes to peep in on them. So these teenagers could hardly take baths.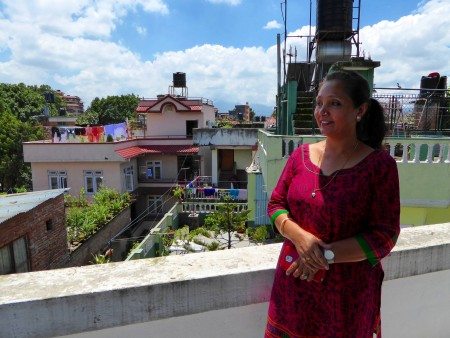 Most families are in the joint family system and the government has the policy to give one compensation per house. But the problem is that the house is damaged, so they are living separately. And the government is providing money for one family, and the money is being taken by the father-in-law or by the brother-in-law or head of the house.  The single women get nothing.
Besides that, most of the single women have lost their legal documents in the damaged houses. Some of them have lost their citizenship card. Most have lost their relationship card. Based on the relationship card they get property, and other ID cards, like death certificates for their husbands. We started mobilising support staff and councillors in every camp in many districts immediately after the disaster. Besides distributing the relief, we trained them: how to get the ID card, how to get the legal documents, how to write an application. Our support staff help them to have access to all these government facilities.
We've also been collecting data on the single women affected. We have collected almost 8,000 survivors' data from six districts, and we've been analysing what their needs are. We're making a holistic report on the survivors' needs and aspirations—how do they feel, what are the challenges—and providing this information to the government, the district offices, the UN clusters.
Besides that, we have been providing the shelters. We've been running chhari [shade under the tree] centres and provide psychosexual counselling and legal advice. We are doing a partnership with Oxfam, making women's centres in villages in Gorkha, Dhading, Nuwakot and Kathmandu. They're small places, for those people whose houses are all damaged.